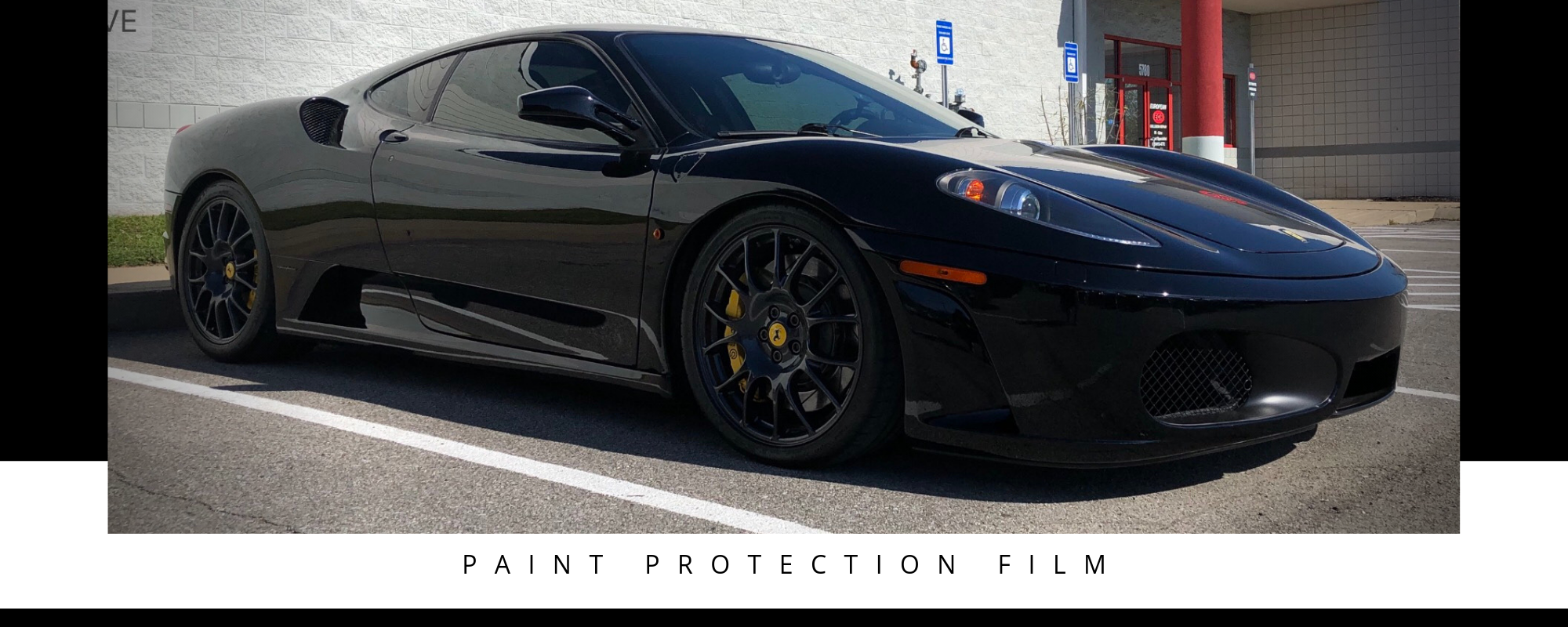 Life on the road can be tough on automotive paint. Every mile increases the risk of damaging rock chips, stains and scratches that will permanently mar your finish.

Xpel Ultimate provides a nearly invisible layer of film on the top of your paints surface. You'll appreciate what this specialty film can do for the life of your vehicles paint finish. Paint protection film can be applied to almost any surface of your vehicle. With the most common being the the front end of the vehicle (Bumper, Hood, Fenders,Headlights and Rocker panels).

Xpel Ultimate film both carry a 10 year warranty

PRICING -

Wear and Tear Kit (Door cups and Door edge guards) - starting at 99.00

Luggage area protection - starting at $99.00

Headlights or marker lights - starting at $149.00

Front bumper only - starting at $499.00

Partial front end (18-24" hood, fenders to match, full bumper, headlights, mirror caps) - starting at $1199.00

Full front end (full hood, fenders to match, headlights, marker lights, full bumper, mirror caps, A pillars) - Cars/small SUVs - starting at $1999.00

Large SUVs/Trucks - starting at $2399.00

Entire vehicle - starting at $5500.00

For an accurate and personal quote or to schedule a service, please enter your information into the form at the bottom of the home page.